Everything You Need To Know About Certified Pre-Owned Mitsubishi Vehicles
Ask anyone who owns a new Mitsubishi what they like about their vehicle, and you're likely to get a variety of answers. Eclipse Cross owners might comment on the bold styling of their crossover.

Outlander owners will likely say that they never dreamed that owning a three-row crossover could be so affordable. PHEV drivers are always raving about their mileage, and those who own an Outlander Sport will talk about the available standard features. Regardless of the model, though, all Mitsubishi Owners love the warranty. As you likely know, all new Mitsubishis come with a 10 Year/100,000 Mile Limited Powertrain Warranty, a 5 Year/60,000 Mile Total Car Warranty, and 7 Years/Unlimited Mileage Roadside Assistance. Few manufacturers offer so much peace of mind standard. What if you could get the confidence of these warranties with a pre-owned car? When you buy a Certified Pre-Owned Mitsubishi from McClinton Auto Group, that's precisely what you'll get!
What is Certified Pre-Owned?
While the concept has been around since the early to mid-nineties, Certified Pre-Owned (CPO) vehicles are in demand now more than ever. Every manufacturer has a different set of rules for their brand. A Certified Pre-Owned (CPO) car must meet specific mileage requirements, pass strict inspection, and be within a particular age range. A Mitsubishi can only be eligible for the CPO Program if it passes the following rules.
5 Years Old or Newer
60,000 Miles or Fewer
Be Able to pass a 123 Point Inspection.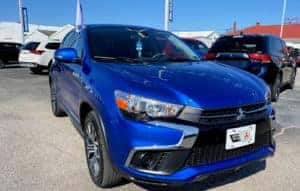 If the vehicle fails to meet the above criteria, it can't be a CPO Mitsubishi. The most significant part of the CPO process is that 123 Point Inspection. Anyone can put that claim on a website and use it to sell cars. However, once you dive into what the car must pass will give you, even more peace of mind. There are some simple things on the checklist. For instance, the vehicle must have two sets of keys, it can't have any damage, and the seats must be in good working condition. But you may be surprised to know that the car's history is evaluated. These history reports help us decide if a vehicle can join the CPO Program.
Why buy Certified Pre-Owned?
A CPO Mitsubishi must pass a lot of tests before it's on the lot, but how does that benefit you? Buying a Certified Mitsubishi is the only way to get the balance of the vehicle's original factory powertrain warranty. Buying a Certified Pre-Owned Mitsubishi from an approved dealer in the Mitsubishi family is the only way to get the balance of the 10 Year/100,000 mile limited powertrain warranty, the 5 Year/60,000-mile total car warranty, and the remainder of the 5 Year/Unlimited Mileage Roadside Assistance Coverage. Here is a great example: If you purchase a CPO 2018 Mitsubishi Outlander Sport in January 2020 with 16,000 Miles on it, your CPO warranty would be up to 8 Years/84,000 Miles on the powertrain, 3 Years/44,000 Miles on the Total Car warranty. You will also receive three years of Roadside Assistance. If you've been shopping around, you know that this Pre-Owned warranty would still beat a lot of new car warranties.
Where can I buy a Certified Pre-Owned Mitsubishi?
That's the easiest question to answer. Visiting your friendly local Mitsubishi Dealer is the only place to buy a Certified Pre-Owned Mitsubishi. Did you know that McClinton Mitsubishi has been with the Mitsubishi Brand for 30 Years? We've been a proud member of the Mitsubishi family for three decades, and we're excited to grow with this brand.
Visit us today to drive a Certified Pre-Owned Mitsubishi and learn what we've known for years: Mitsubishi Cars and Crossovers are some of the most affordable and most reliable vehicles on the road. See our Certified Pre-Owned inventory here.