Don't Call It A Comeback: 10 Reasons Why We're Excited For The 2022 Mitsubsihi Outlander
As you know, McClinton Mitsubishi has been selling the triple diamond since 1989. We've seen a lot of great vehicles come and go. To say this new Outlander is a game-changer is an understatement. It's easily the biggest vehicle launch for the brand in recent history. Our entire team was a little nervous as we watched the reveal on Amazon Live Tuesday evening. We had seen some spy shots, but no one from our team had seen the vehicle in person. There was trepidation in the air. We sell these vehicles for a living and we know how important the Outlander is to us, and Mitsubishi. All of those fears quickly vanished the moment the 2022 Mitsubishi was unveiled. This vehicle is next level! Today we're going to tell you the 10 reasons why we're so excited for the next Outlander.
1. Styling.
If I was 20 years younger, I might say that new Outlander 'Slaps." If I was 10 years younger, I would use the "fire emoji" to describe this all-new crossover. Sadly, I'm nearly 40, so I think I should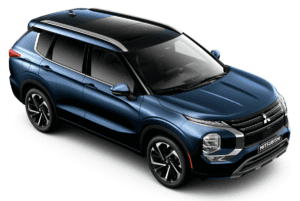 say the styling on the all-new Outlander is revolutionary. (Or maybe I should say that it's fetch?) I market the Mitsubishi Brand for our dealership. I have worked auto shows for Mitsubishi and I even own an Outlander Sport. I know these vehicles well. The styling is like nothing they've made before. It looks futuristic and timeless at the same time. It all starts with the front of the vehicle. The headlights and the front accents are sculpted in such a dynamic and classy way. They're bold but not over the top. The LED light above the headlight helps make this vehicle stand out like nothing else on the road. The wheel arches daring and unafraid to make a statement. The side profile is clean. There's no intrusive cladding in this new version of the Outlander. Instead, it's all business down the side. Around the back, the newest Mitsubishi looks grown-up. This is the first time the Outlander has been completely redesigned since 2012, and it goes big.
2. Engine.
Another aspect of the new Outlander I was eager to learn about was the engine. Mitsubishi makes some great engines. My Outlander Sport is equipped with the 2.0 MIVEC. I've logged nearly 50,000 miles with no issues. The Outlander had the 2.4 Liter MIVEC 4 Cylinder as standard equipment. Now the three-row crossover comes standard with a 2.5 Liter 4 Cylinder producing 180 Horsepower 181-pound feet of torque. That's 14 horsepower more than the 2020 model and 19 more pound-feet of torque. Currently, fuel mileage numbers are not available for the 2022 model. It's safe to say this new engine will be more efficient…a lot more
3. That interior though.
When I first saw the pictures and photos of the new Outlander interior, I thought I was looking at a luxury vehicle. The dash alone gave me chills. No one would blame you if your first thought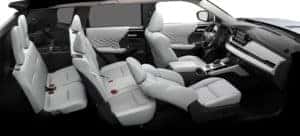 was…this is a Mitsubishi? Absolutely it is! The infotainment screen is 8 inches standard with an optional 9-inch version. There is also an optional digital gauge-cluster which adds even more class to this new interior. Updated leather seats are optional too. In fact, quilted leather is an option for the first time in the Outlander. Comfort continues with a new 8-way power-adjustable. Heated seats up front are still available, but heated rear seats are now an option too. Even the gear selector has been completely redesigned. You'll also have the option of adding wireless phone charging to your Outlander on select trims. This too is a first for Mitsubishi.
4. Peace of mind for the road ahead.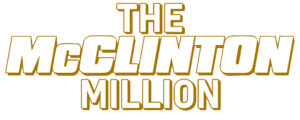 Even though the Outlander is completely redesigned for 2022, the warranty remains. From the factory, you will receive a 5 Year/60,000 mile Total Car Warranty and a 10 Year/100,000 Mile Limited Powertrain Warranty. When you buy your new Outlander from McClinton Mitsubishi, you get The McClinton Million Mile Limited Powertrain Warranty. All of the new Mitsubishis we sell are covered for 10 Years or 1,000,000 miles. We've discussed how reliable Mitsubishi vehicles are in our recent blog posts. It's nice to know that the tradition of quality and peace of mind continues with the new Outlander. The compact crossover market is very competitive. This warranty is one of the many ways the Outlander will stand apart from the crowd.
5. Three rows.
Speaking of standing apart, the Outlander still comes standard with three rows of seats. This makes it the only three-row compact crossover on sale in the United States, and it's also the most affordable three-row crossover. You shouldn't have to shell out big money just because you need to seat 7. That's why it's important to keep the Outlander affordable. You won't pay more for the third row either. That 2nd row kicks it up a notch too. Why? It has a 40/20/40 split 2nd-row seat. Most vehicles have a 60/40 split 2nd row. That's convenient, but the 40/20/40 split is so much more practical. You slide skis down the middle without disturbing the passengers. This configuration can also add separation between your rear passengers. This may seem like a small detail to most, but I am excited about the new seating configuration. It's the small details that often make the biggest difference. 
6. New Drive Modes.
It's no secret that Super All-Wheel Control helps the Mitsubishi Outlander make a splash in the compact crossover segment. For 2022, the Mitsubishi team kicked up a notch. There are now 6 drive modes and downhill assist to help the Outlander's Super All-Wheel Control adapt to any environment. Drive modes include Normal, Tarmac, Eco, Gravel, Snow, and Mud. If you live in a rural area like me, that downhill assist will help navigate steep grades during the winter. The added drive modes also mean your adventure doesn't end when the paved road does. From severe weather to weekend getaways, the new Outlander is ready to help you Drive Your Ambition.
7. Safety.
Safety has been important to Mitsubishi for a long time. This year they made Forward Collision Mitigation standard on every new vehicle they make. For the next Outlander, safety is front and center with the new Mi-Pilot Assist suite of safety features.
This brings Adaptive Cruise Control to the Outlander. While ACC was available before, it's never been available like this. It now includes Stop & Go. In other words, this new Adaptive Cruise Control will accelerate and brake the vehicle as needed. It can even start and stop the vehicle in traffic jams.
Lane Keep Assist is ideal for those long road trips. LKA can detect lane markers and controls the steering of the vehicle that runs near the center of the lane. Please note that this system may not work in salt-covered roads, snow, or when it's raining.
Something we know all motorists will love is TSR or Traffic Sign Recognition. This also includes Speed Limit Assist. TSR detects traffic signs and can adjust the speed according to the speed limit information. On a personal note, this feature will come in handy as I often fail to notice changing speed limits on long commutes.
Lane Departure Prevention is yet another feature that will give you peace of mind while driving your new Outlander. This handy tech uses the brakes to help prevent lane departure.
Active Blind Spot Assist is like blind spot detection turned up to 11. These sensors will utilize the brake controls to prevent lane departure when it detects vehicles approaching diagonally behind you. It's like having an extra set of eyes.
Rear Automatic Emergency Braking is also new tech for the Outlander. This one is ideal for those of us who are parallel parking adverse. It automatically applies the brakes when detecting rear obstacles. So, when you're backing into your spot, it's like a guardian angel who will keep you from smashing into the front bumper of the car behind you.
This is just the tip of the iceberg when it comes to safety. We will have more info about airbags, ABS, seatbelts, automatic headlights, and more as soon as it's released by Mitsubishi.
8. Mitsubishi Connect.
We're all addicted to our phones. Chances are you're reading this on your phone or it's within an arm's reach. Your home Is connected to your phone, so why isn't your car? With Mitsubishi Connect, your new Outlander is now close at hand. This service was first introduced on the 2018 Eclipse Cross. Since then, it's been refined to be better than ever. With Mitsubishi Connect, you can lock and unlock your car from anywhere. You can use the app on your phone to remote start your car and set the temperature. Mitsubishi even teamed up with Liftmaster to offer myQ in the new Eclipse Cross and the new Outlander. It lets you monitor, open, and close your garage door from the comfort of your Mitsubishi. Compatible with Android Auto2 and available with your Mitsubishi Connect subscription, you can easily access myQ through your vehicle's dashboard.
9. The Sky's The Limit.
When the Eclipse Cross debuted in 2018, it was the first Mitsubishi to receive a panoramic moonroof. Well, we all knew it was just a matter of time before the Outlander would receive one also. Granted, the last generation Outlander had an optional moonroof too. In the new Outlander, the moonroof is massive. It extends past into the second row now. With this new panoramic moonroof, everyone in your Outlander can have a great view of the sky.
10. It won't break the bank. 
As the Amazon Live debut of the new 2022 Outlander concluded, I was ecstatic. It looked amazing and I was ready to see it in person. Then I removed myself from the hype for a moment. This crossover looks great. But it's going to be expensive, right? Luckily I was this fear was put to rest shortly after the reveal. The new Outlander will come in below $30,000. Well below $30,000 to be exact. The Outlander will start at $25,795. I am shocked that the Outlander is this affordable. But then again, it makes sense. Mitsubishi is a value leader in the United States.
We can't wait to get the new Outlander into our showroom. It looks like you'll be able to see it here in Parkersburg by the 2nd quarter of 2021. We're planning a lot of fresh new content for this vehicle. Look for a lot of behind-the-scenes videos, test drives, and tutorials. In the meantime, we're happy to answer any of your questions. Give us a call, 304-422-6501. We're also excited about the new Eclipse Cross, the Outlander Sport, the Mirage, and the G4. Click here to book your test drive now. What do you want to know about the new Outlander?