Matt Lutz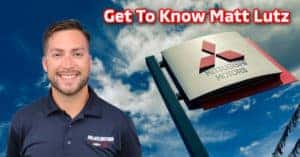 Matt Lutz has been in the car business since 2016. Born and raised in Washington, West Virginia, Matt is proud to call Belpre, Ohio home now. Lutz is a 2009 graduate of Parkersburg South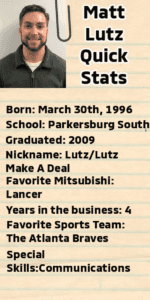 High School. While in school Matt was a standout on the swim team and the baseball team. He was quite the academic star too. Matt competed on the Speech and Debate Team and helped with the broadcast of the PSHS Football Games.
Since coming to McClinton Mitsubishi, Matt has found his stride in our used car department. Our customers love Matt for his upbeat personality and his product knowledge. Matt is known for his friendliness.
When Matt isn't selling cars he still enjoys playing baseball. Though he played in high school, Matt hasn't stopped pursuing this passion. As an adult, Matt is the coach of "The Misfits," a local adult-league baseball team. In addition to the baseball field, Matt Lutz is an avid golfer. He says that he's not very good at the sport, but enjoys practicing as much as possible. Matt can also be found at the gym. Fitness is his passion.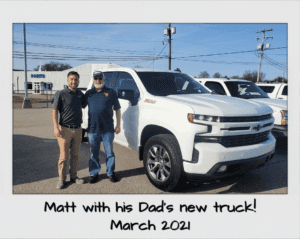 Matt is also a dedicated husband and father. He and his lovely wife Sammie have been together for six years. Together they have a son, Jackson, and a daughter, Lyla. They're also proud dog parents. Maggie, their Black Lab, has been a part of the family for a little over a year.
Our customers also love Matt's Social Media Pages. You have to check out his "Try It Tuesday" feature on his Facebook page. Be sure to give him a follow. Just click here.